"The meaning of life is to find your gift. The purpose of life is to give it away."
Pablo Picasso
Step inside and you'll know you've found
something special
Established by local couple Noreen and Tom Browne Park Lodge is a premium boutique bed and breakfast in Abbeyfeale, County Limerick. From its very beginning in 2000, Park Lodge has offered something unique in hospitality: the luxury and comfort of a 4-star hotel stay combined with the personal warmth and character of a family guest house. Thoughtfully designed, our lodge offers so much more than traditional bed and breakfast establishments, and this has made us a destination of choice for both local and international visitors.
Conveniently located on the main road N21 and a preferred destination in the area, Park Lodge is easily accessed from all routes – making us the perfect base for your Ring of Kerry, Ballybunion, Tralee or Limerick visit.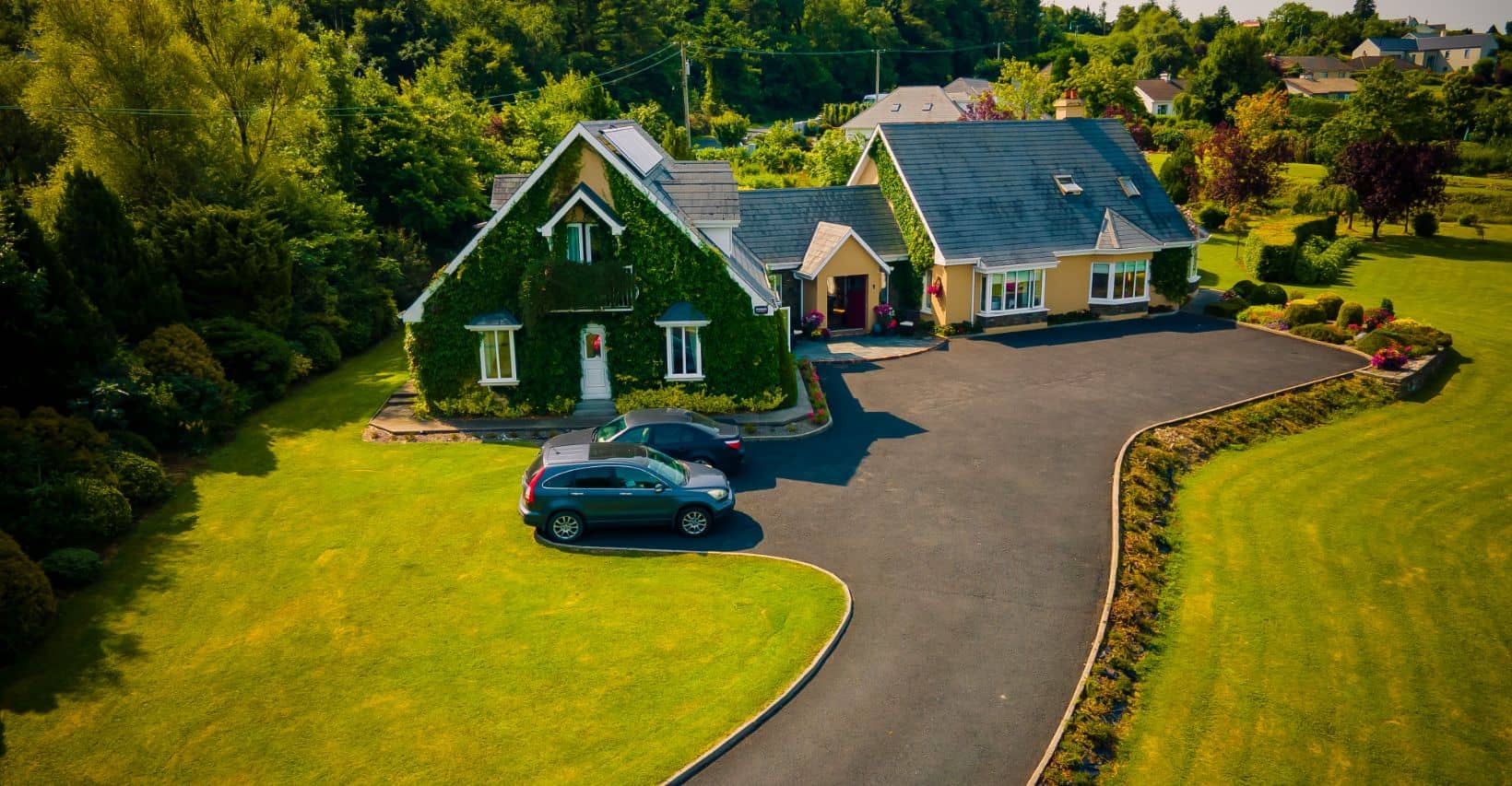 Our Story
While our name has become synonymous with quality, what our visitors fall in love with is the atmosphere and energy of Park Lodge. We're proud to be a place of genuine warmth, care and real Irish welcome – turning your stay into an experience.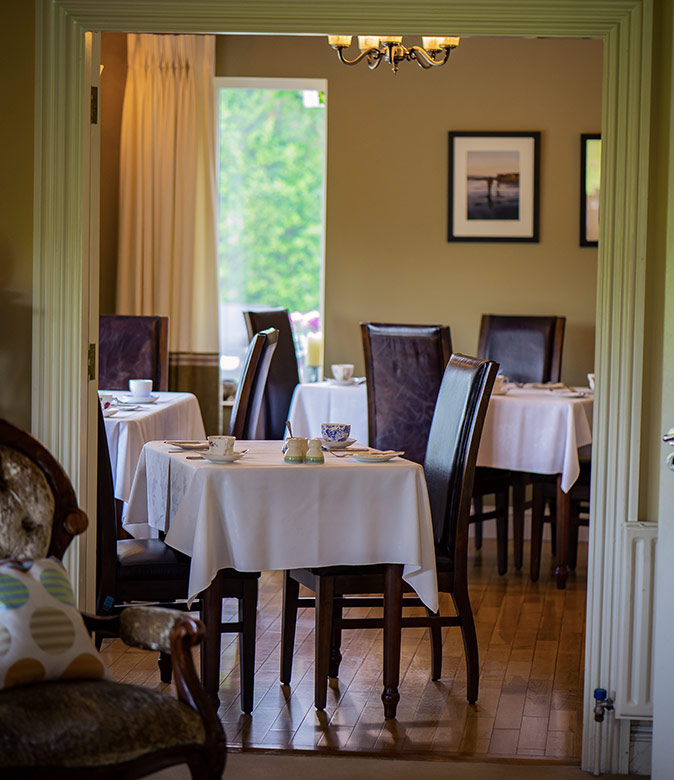 We Love Quality
Guests love our beautifully coordinated rooms, luxurious finishings, inviting spaces and attention to every detail.
Quality is a golden thread that runs through Park Lodge, and you'll feel it.
Ours is a Real Lived Experience
'Real', 'warm' and 'authentic' are just some of the ways our guests have described us.
From being welcomed at the door and swapping stories with your hosts, to family dogs and peaceful garden sounds – ours is living space with a vibrant lust for life.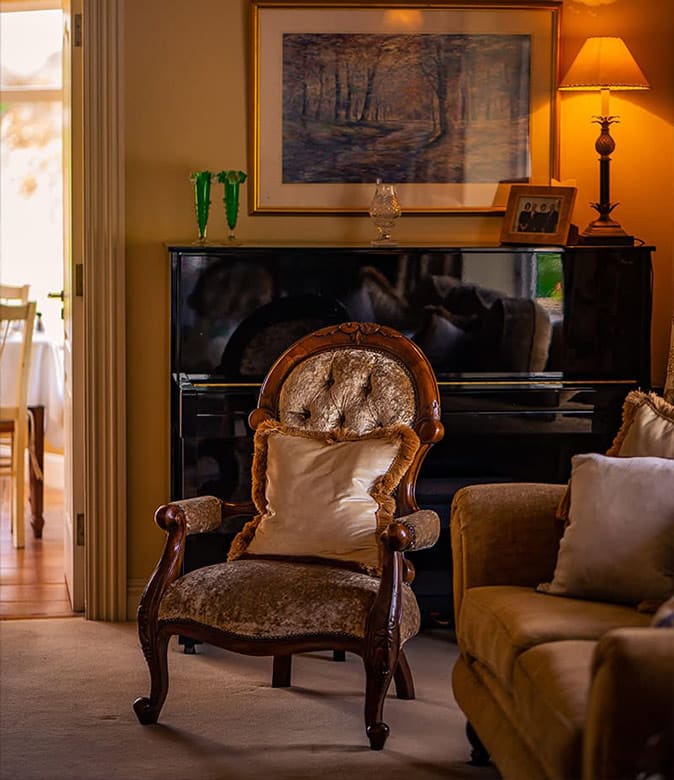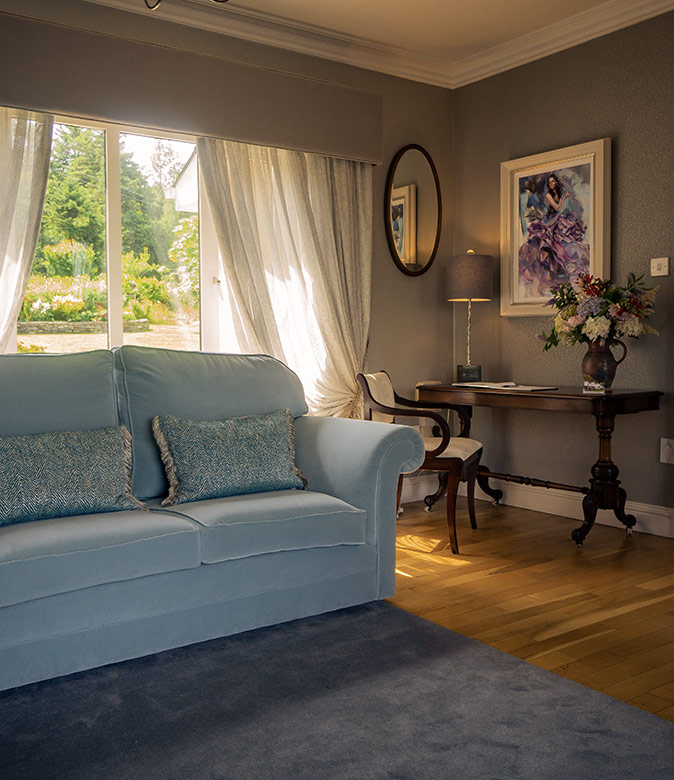 We're About Care and Connection
Nothing is too much trouble, everything is important, and there's always time to pass the time of day.
We're interested in our guests and take time to see how we can make your stay with us even better – whether it's sharing our knowledge of the town or helping with itinerary bookings. It's why so many of our guests have gone on to become lifetime connections.
We're Flexible
We're here to fit in with you!
If you're looking for a quiet 'do not disturb' retreat, we respect that. If you'd rather not book for breakfast – that's fine too.